Providing exceptional legal services for over 25 years
Providing exceptional legal services for over 25 years
Residential Real Estate
We have the real estate law experience to make buying a home or property easy for you while ensuring the contract terms work in your best interest.
Commercial Real Estate
Our lawyer is adept at drafting, reviewing, and negotiating commercial business leases to ensure the success of your transaction.
Business Law
We have broad-based experience counseling clients across business law services to help you choose an effective course of action.
Wills & Estates
We provide will and estate planning services intended to preserve your assets and allocate your property as to your wishes.
Top-Quality Representation
Donato Law, PC is a North Carolina law firm focused on residential and commercial real estate law, business law, and estate planning. Our competent team practices law with the purpose of providing exceptionally responsive and practical solutions to a wide range of legal matters.
With our experienced staff, clients can count on professional representation and the finest legal services available in our field.
Schedule a Consultation​
Whether you are selling or buying real estate or incorporating a business, our experienced North Carolina attorney can assist you in reaching your goals. Contact us today to schedule a consultation.
Meet the Attorney
Anthony Donato has lived in Greensboro, North Carolina, for several years and is committed to creatively solving legal issues concerning real estate, business matters, and wills and estates.
Create an Action Plan
At Donato Law, PC, we obtain targeted outcomes based on our clients' needs. Whatever we're doing, you can expect detailed attention and a timely and thorough evaluation.
Donato Law, PC has provided quality legal services in North Carolina since 1994. Our team works together in a collaborative environment that helps us protect our clients' interests regardless of the legal issues they may encounter.
"As a mortgage broker, we use this office frequently for closings, and they are great! I work closely with the paralegals, Tina and Anna, and they always do a wonderful job with my files!"
"It was a pleasure to work with Anthony and his staff. Professional and friendly from start to finish. I would definitely use again and recommend."
"Awesome service from Donato Law. Always responsive and thorough. Thank you Anthony, Anna, Tina, and staff for taking such good care of us and our customers."
"Always do a great job. Best real estate closing attorney's office in Greensboro."
Our law firm provides clients with a full range of legal services involving every level of complexity. Regardless of your situation, we will work with you personally to ensure your needs are met and your assets are protected in an efficient and cost-effective manner. Contact Donato Law, PC to request additional information or legal advice.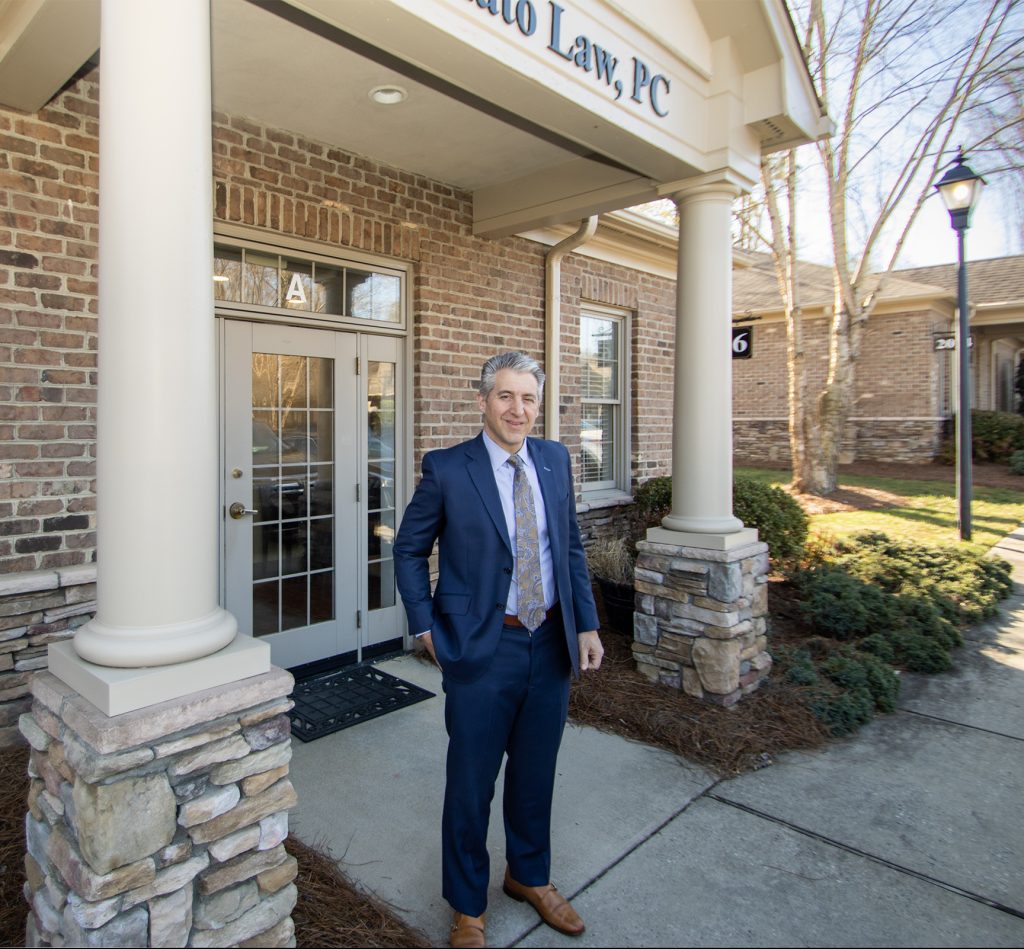 Contact us today and someone from our team will reach out.